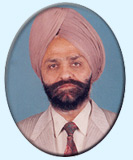 PAPER-TECH is a group of companies comprising of various division such as
PAPER TECH ENGINEERS PVT. LTD.
KOMPRESSOR SYSTEMS INC.
PET PLAST INDIA.
ARORA INTERPRISES
The group made a modest start in the year 1975 for manufacturing precision heavy turned components & sub assemblies for domestic market. A dedicated team of engineers & quality conscious persons headed by an innovative entrepreneur, who himself believe in offering best services beyond the demand of quality, quantity in the stipulated period.
The company is manufacturing the parts in vide range of application such as for Web Offset Printing Machine, Hydro Power Generations, Railways Air Brake System, Automobiles & Elevator etc.