PAPER-TECH is a group of companies comprising of various division such as
PAPER TECH ENGINEERS PVT. LTD.
KOMPRESSOR SYSTEMS INC.
PET PLAST INDIA.
ARORA INTERPRISES
The group made a modest start in the year 1975 for manufacturing precision heavy turned components & sub assemblies for domestic market. A dedicated team of engineers & quality conscious persons headed by an innovative entrepreneur, who himself believe in offering best services beyond the demand of quality, quantity in the stipulated period.
The company is manufacturing the parts in vide range of application such as for Web Offset Printing Machine, Hydro Power Generations, Railways Air Brake System, Automobiles & Elevator etc.
Our entire team is very keen for continual improvements in manufacturing process, supply chain management, inventory management, human management through adopting the recognized method & procedures globally such as 5 S, Why-Why Analysis, Kaizen, Poka – Yoke & need based training to continually up gradation of employees.
Our plant has adequate own space ( Covered area 2500 sq. yard ) latest machines, measuring & monitoring devices such as Vertical Machining Centre ( HITACHI, HASS, BATLIBOI & BFW ) with Rotary Table ( Hass & Ucam ) & Machining Software ( DELCAM) , Turning Center ( Okuma, HMT & LMW ), Horizontal Boring Machine ( WMW ), Plano Miller ( Sagar ), Radial Drilling Machine ( HMT ), Heavy Duty Lathe ( Swedan, HMT, Graziano, Kirloskar & Beco etc. ), Milling Machine ( HMT & Toss ), Cylindrical Grinder ( HMT & Toss ), Internal & Face Grinder ( WMW & Voumard ), Spline Hobbing ( WMW ), Surface Grinder ( Russian ), Fine Boring Machine, Honing Machine, MIG, TIG, Spot Welding Machine & Induction Hardening ( Inductotherm ) etc.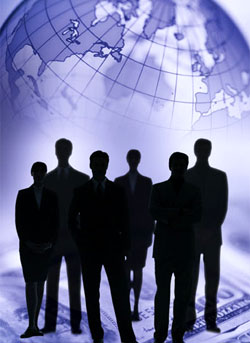 Measuring devices such as Profile Projector, Roughness Tester, Digital Height Gauge, Slip Gauge Set, Micrometer, Bore Gauge, Surface Plate , Dynamic Balancing & other measuring devices.
To be successful in our vision, Our principal objective is to achieve improved customer satisfaction through ……………….
BETTER QUALITY : Every business recognizes the benefits achieved by exceeding the expectation of its customers. A commitment to continual improvement, cements customer relationship & ultimately lead to increased success.
Quality accreditation to this process. We have prestigious ISO 9001: 2008 & CRISIL rating.
UP- GRADATION OF TECHNOLOGY : A commitment to continual improvement leads to greater success. One of the corner stone of our routes to greater success lies in increasing our technological lead. Continuous improvement in state of the art technology & new product development will ensure that we build & maintain the leading position.
EXPLORATION OF NEW BUSINESS : We have a dedicated strong team always keen to explore the new possibilities in businesses in line of own product, new technologies in the domestic & offshore market.